Eatiful Group
Eatiful Group Subscription offers weekly live online support sessions with Eatiful Founder Katie Lips and other Eatiful behaviour change and weight loss coaches.
Weekly sessions

Live online support and group coaching

Interactive

Learn live and chat with experts about weekly topics

Exclusive Access

Work directly with Eatiful Founder and other coaches

Engaging content

Tips, stories, shares: how to make Eatiful work for you

Exclusive Content

Deep dive into discussion: get in-depth help with the method

Make new friends

Get to know the group and how they're using Eatiful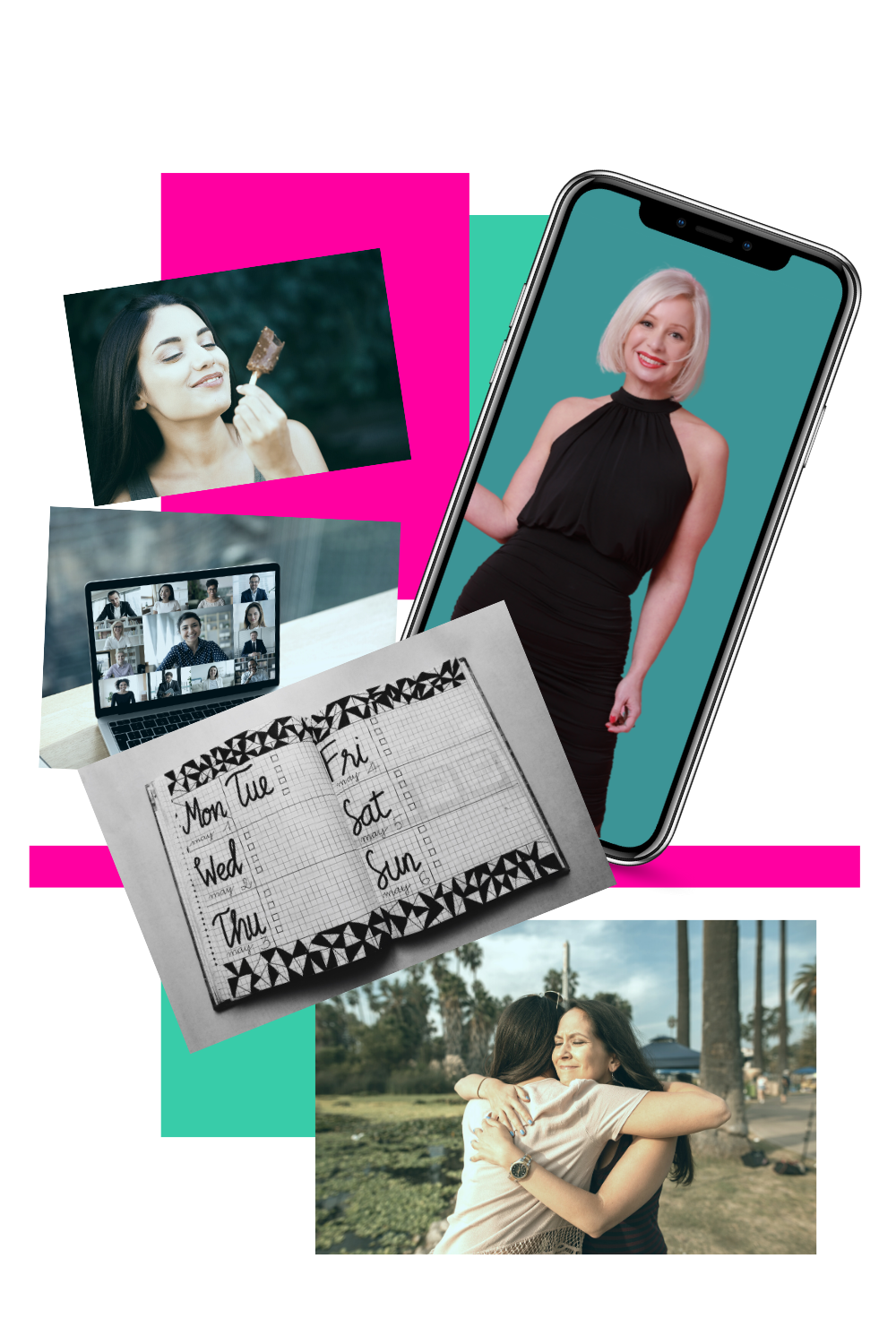 Monday Group Availability
There's availability in our Monday Group session. It takes place at 7PM UK Time for one hour.
If you would like to join Eatiful Group but can't make that time, email us below and tell us when you prefer.
Upcoming Sessions
MONDAY 15th May
7.00 PM (UK)
WHEN TO EAT WITH THE HUNGER ZONE
MONDAY 22nd May
7.00 PM (UK)
LEARN TO TRULY LISTEN TO YOUR BODY
MONDAY 5th June
7.00 PM (UK)
STOPPING EATING WHEN FULL:
A NEW HABIT
Eatiful Method

Eatiful News

1 Hour Live Video Session per week , every week

Private group for members only

Live group coaching and support

Interactive chat

Community feel
Learn with others
You will learn more about the science behind the Eatiful method, learn how to start eating Eatifully, and learn advanced tactics for losing weight with Eatiful.

'Group' is a way to re-energise each week, set your intention and get clear on how to use the Eatiful Method to achieve your weight loss goals.


Be part of something special
As we grow, we're attracting more and more forward-thinking. open-minded people to Eatiful. Like you, they want an alternative approach; one that works.

'Group' is a chance to share success stories, ask questions and meet like-minded people who think differently about weight loss.
7 days free trial
Get your first week free, come and try us out.
Created with