START LOSING WEIGHT TODAY WITH THE GROUNDBREAKING
Eatiful Method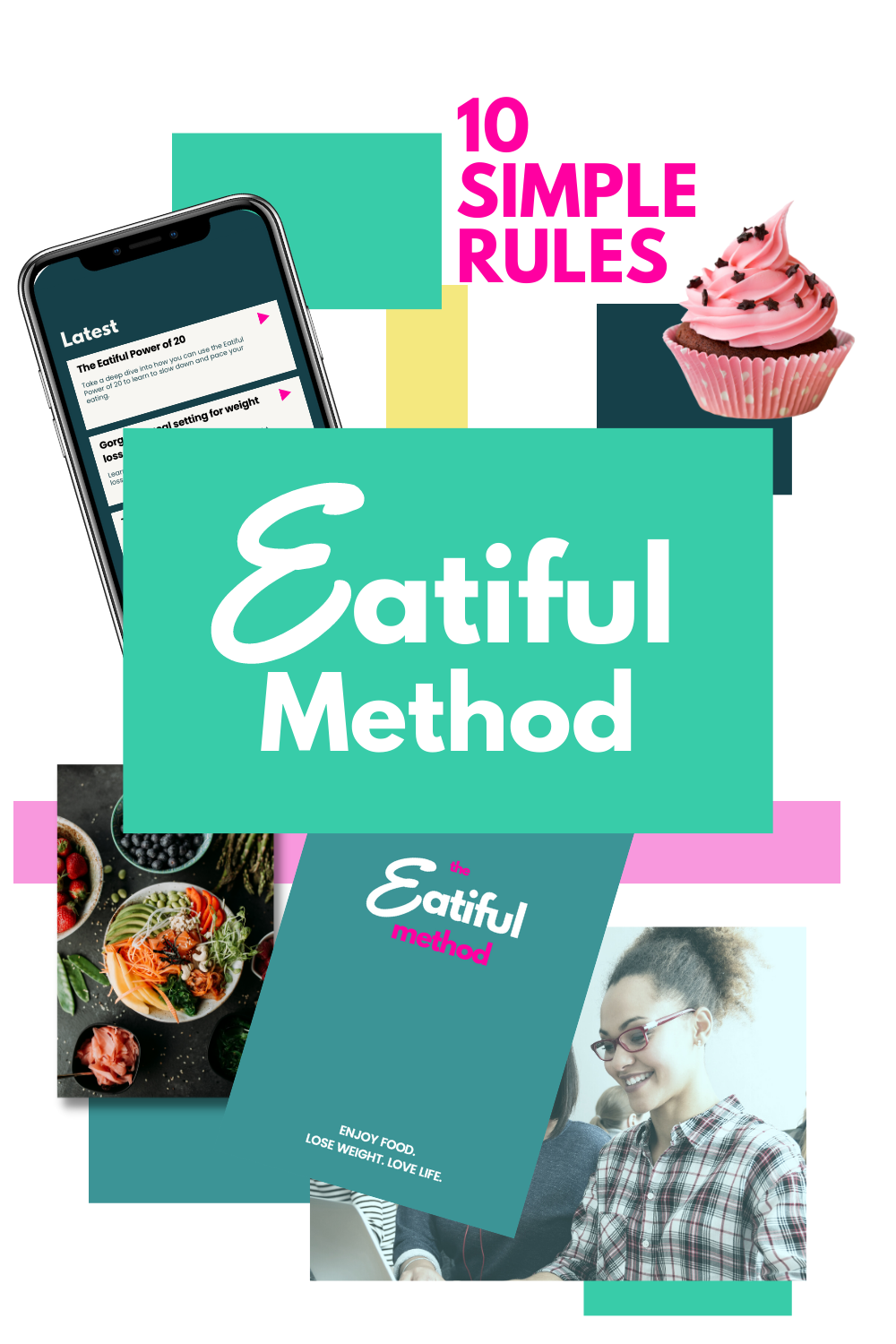 Mindful eating works for weight loss - it's based on proven science.

Eatiful Method blends mindful eating plus behaviour change techniques.

Changing how you eat is more important than changing what you eat for sustainable, enjoyable weight loss long term.

Eatiful Method distills the mindful approach into 10 simple rules.

Moderate your food intake from day 1 and start losing weight fast.

Make eating more enjoyable: you won't feel deprived or like you're missing out.


10 simple rules

1 PDF document

Read, print & keep forever

10 day guide to the Eatiful Method in your inbox

News from Eatiful
Learn the Eatiful Way
Learn Eatiful's 10 simple rules and start eating mindfully for enjoyable, sustainable weight loss. Download the PDF and get mindful eating tips for 10 days.
Learn for life
These 10 simple rules are easy to understand and could change your life. By practising, you'll enjoy food more and start to lose weight.
Meet the AUTHOR
Katie Lips
Eatiful's creator, Katie Lips, created the Eatiful Method and Eatiful Weight Loss programme because she'd found a way to lose weight after struggling with her own weight for years.

In fact, Katie lost over 85 pounds with mindful eating. Having found an easy and enjoyable way to lose weight, now she wants to help others lose weight too.

Katie is a certified health and wellness coach and a best-selling weight loss author.
START LOSING WEIGHT TODAY
Get the Eatiful Method + 10 Day Email Guide Now
Join the Eatiful Movement, and invest in yourself today.
Get the 10 Day FREE Mindful Eating Course
We'll send you an email every day for 10 days to help you start practising the Eatiful Method. You can unsubscribe at any time.
Created with