We are Eatiful.
We help people lose weight without a diet.
Join us to change HOW you eat, not WHAT you eat, and take control of your weight, health and wellbeing.
Overeating causes weight gain


Are you a member of the
Clean Plate Club?
If so you're not alone, our survey of people who want to lose weight said that 87% of people always or mostly eat everything on their plate*.
Do you overeat
at every meal?
If so you could be overeating every time you eat. When you overeat, you take in more calories than you need, which get stored as fat. Our survey says 78% of people overeat at every meal.
Do you eat
too quickly?
Are you like the 67% of people who eat too quickly meaning you don't hear the signal from your stomach to say it's full, so you keep eating when you no longer need more food?
*An Eatiful survey of 1000+ people who want to lose weight.
Introducing Eatiful
Eatiful is an awesome new app that helps you lose weight by changing HOW you eat.
Set your Mindset
Scientifically proven principles of mindful eating + behaviour change.
Build your habits
Eating slowly, and stopping eating when you're full is a powerful way to lose and maintain weight.
Smash your goals
Eatiful is a new way of thinking about food and your weight goals.
How it works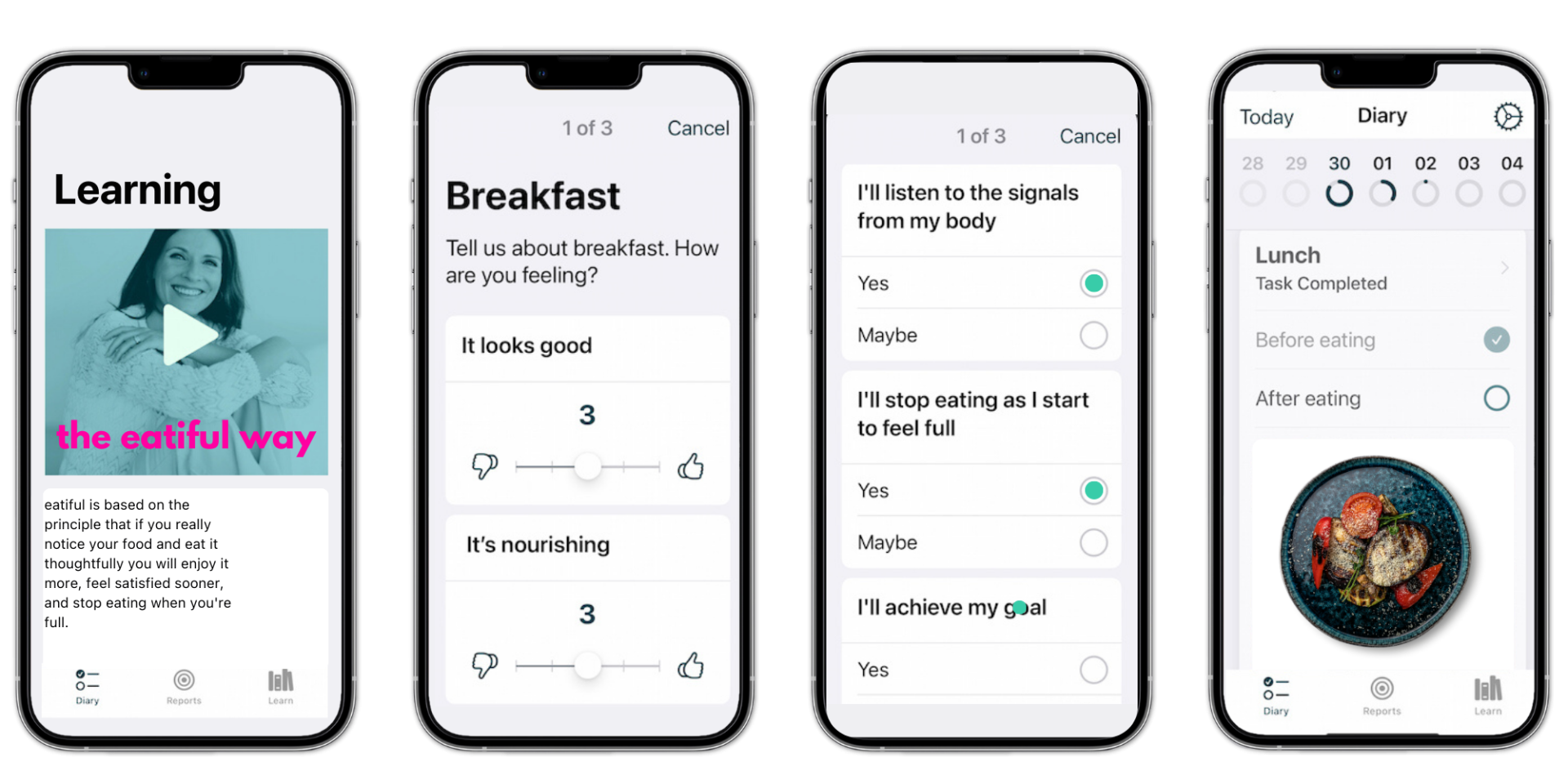 Step 1
Take our Quiz so we can give you personalised recommendations.
Step 2
Learn the principles of Eatiful eating: eat slowly, intuitively and mindfully.
Step 3
Practice every day with helpful reminders and alerts.
Step 4
Track your progress and see amazing results.
Go mobile
Get Eatiful today
Change HOW you eat with Eatiful for free.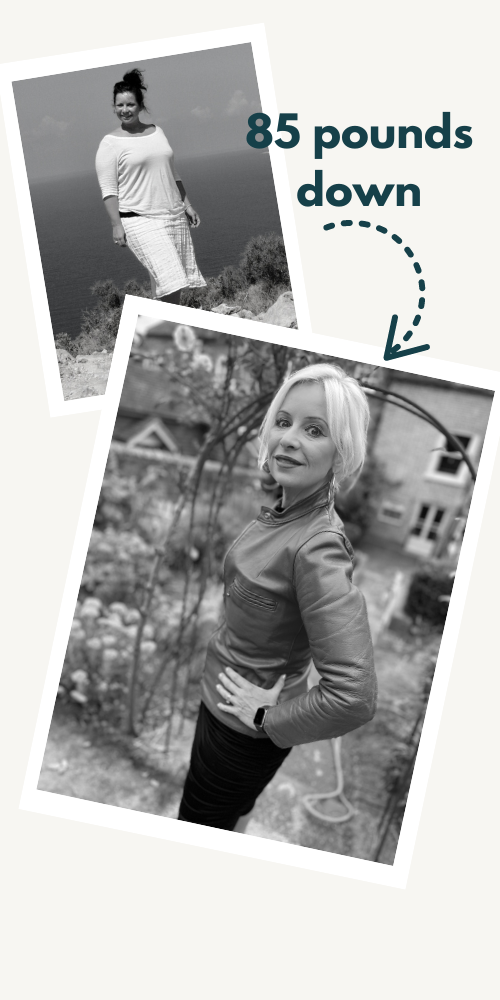 EATIFUL WORKS
"I lost 85 pounds with this method"
I changed how I eat using the Eatiful method, and after living with obesity for years, I lost more than 85 pounds. That was 8 years ago, and the impact of losing all my overweight has been amazing.

Katie Lips - Eatiful Founder
Don't just take our word for it
Here's what some of our members have to say.
"Since starting, I've lost 5kg already. Although I am still 'in progress', I have lost some weight! "
AMICZY
"I can now separate emotions from eating and understand when hunger strikes that I just need to take a step back. I've lost over 12 pounds and I am happy with my progress. It's not about the end goal and more about the journey. My weight loss is more sustainable this way."
HANNAH
"One of my favourite tips is to drink a glass of water, which helps take away hunger pangs. I've lost around 7 pounds since I started. "
ZOE
Or start with the Eatiful Method for free
\Learnworlds\Codeneurons\Pages\ZoneRenderers\CourseCards
Get the iPhone app first
Be the first to hear when the app is ready by joining our waitlist.
Get the Android app first
Be the first to hear when the app is ready by joining our waitlist.
Get the 10 Day FREE Mindful Eating Course
We'll send you an email every day for 10 days to help you start practising the Eatiful Method. You can unsubscribe at any time.
Created with